One of the most popular genres in porn right now is MILF/cougar. It's actually one of the more recently developed, as the term became widespread in 1999 when Stiffler's mom was identified as a MILF in American Pie. One of the earliest porn movies I know of in the genre was 2002's M.I.L.T.F. #1 – still a decent film in my opinion, even by today's standards.

What makes a good MILF? I think any woman in a MILF role should be over 35 (of course), very confident and beautiful in an elegant way, not a trashy way. You can tell when a woman has taken care of herself and knows what she wants. Twenty-somethings may be cute, but a MILF has experience and isn't afraid to use it.

So with that in mind, I present my Top 5 MILF/Cougar performers (don't forget to vote for yours at the end of the post):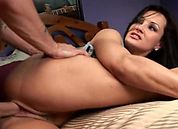 Lisa Ann is, in my humble opinion, Queen of the MILFs. She started performing in 1993 at age 21 but left porn four years later over an AIDS scare. She made her comeback in 2005 and has become one of the most popular, recognizable MILF actresses in the business.
Seventeen years in porn can be rough on a woman's looks, but RayVeness still looks great after all these years. While some fans thought she'd retired, she's merely been laying low, limiting her workload and doing a lot of girl/girl.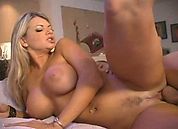 Unlike most stars, Vicky Vette got into porn when she was already a Cougar. After years of unsatisfying jobs in her home country of Norway, Vicky and her swinger husband sent in her picture to Hustler's Beaver Hunt in 2003. Thankfully for us, Hustler recognized her potential and the rest is history.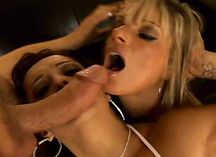 We have the lovely MILF Francesca Le to thank for her cousin Kristal Summers' entrance to porn (and subsequent cousin-on-cousin scene). I think Kristal looks just as good in a business suit as a bikini, just like a Cougar should.
Picking number 5 was tough, especially when a ton of great stars didn't make the list, but I couldn't overlook the AVN 2010 MILF/Cougar Performer of the Year. The often-contracted star just turned 40, making her the oldest MILF on this list. But even after 18 years of porn, you have to admit she still looks smoking hot.
Now it's your turn! Pick up to 5 of your favorite MILF/Cougar performers from the list below – or tell me in the comments who I should've included.
Loading …
Tags: julia ann, kristal summers, lisa ann, milf, rayveness